I am the author of mystery, suspense and thriller novels.
Just click any of the menu items above to find out more about my upcoming book, Livingsky (Book One of the Merry Bell series), the Russell Quant mystery series, the Adam Saint Disaster Recovery Agent books, my standalone novels Set Free and Going to Beautiful or me, the author, Anthony Bidulka.
Thank you for visiting.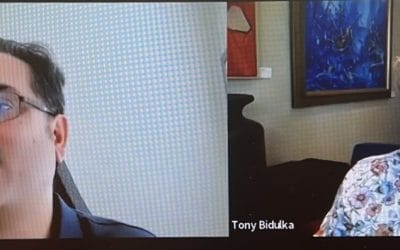 In celebration of the upcoming Crime Writers Canada Awards of Excellence for which Going to Beautiful is up for Best Crime Novel (yowza!), CWC's excellent Erik D'Souza interviewed Anthony Bidulka about a wide range of topics including his upcoming release Livingsky...
read more