I am the author of mystery, suspense and thriller novels.
Just click any of the menu items above to find out more about my upcoming book, Going to Beautiful, the Russell Quant mystery series, the Adam Saint Disaster Recovery Agent books, my suspense novel, Set Free, or me, the author, Anthony Bidulka.
Thank you for visiting.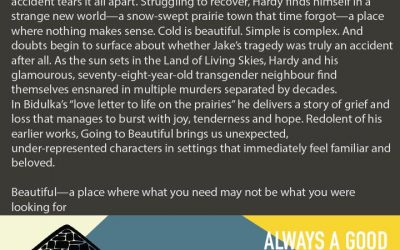 I've always gotten a kick out of the expression (idiom? proverb?) about how you can't make a silk purse out of a sow's ear (I even get to use it in Going to Beautiful). And, as providing my publisher with an author photograph to be used on the book's...
read more