In 1999 Anthony Bidulka left a professional accounting career to pursue writing and never looked back.
Quill & Quire described Bidulka's first book, Amuse Bouche: A Russell Quant Mystery, as "…an effervescent first novel that is much like the tasty French hors d'oeuvres from which it takes its name", earning Bidulka his first nomination for the Crime Writers of Canada Arthur Ellis Award. He describes his newest, Going to Beautiful, as a love letter to living on the prairies (oh, and with a few murders tossed into the mix).

In addition to his long-running Quant mystery series, Bidulka wrote two books following the adventures of Adam Saint, a tough-as-nails, luxury loving, Disaster Recovery Agent. In 2016 Bidulka published his first stand-alone suspense novel, Set Free, with Kirkus Reviews saying: "The countless plot twists are exhilarating, with gasp-inducing drama and flatly startling story turns." Going to Beautiful arrives in May 2022.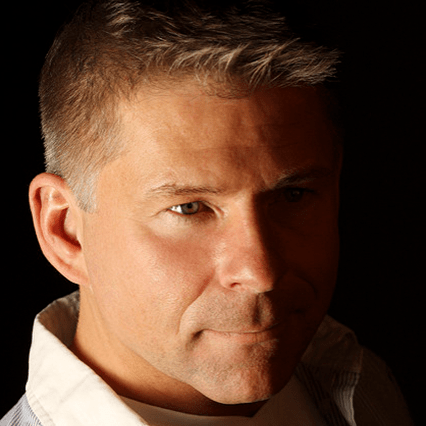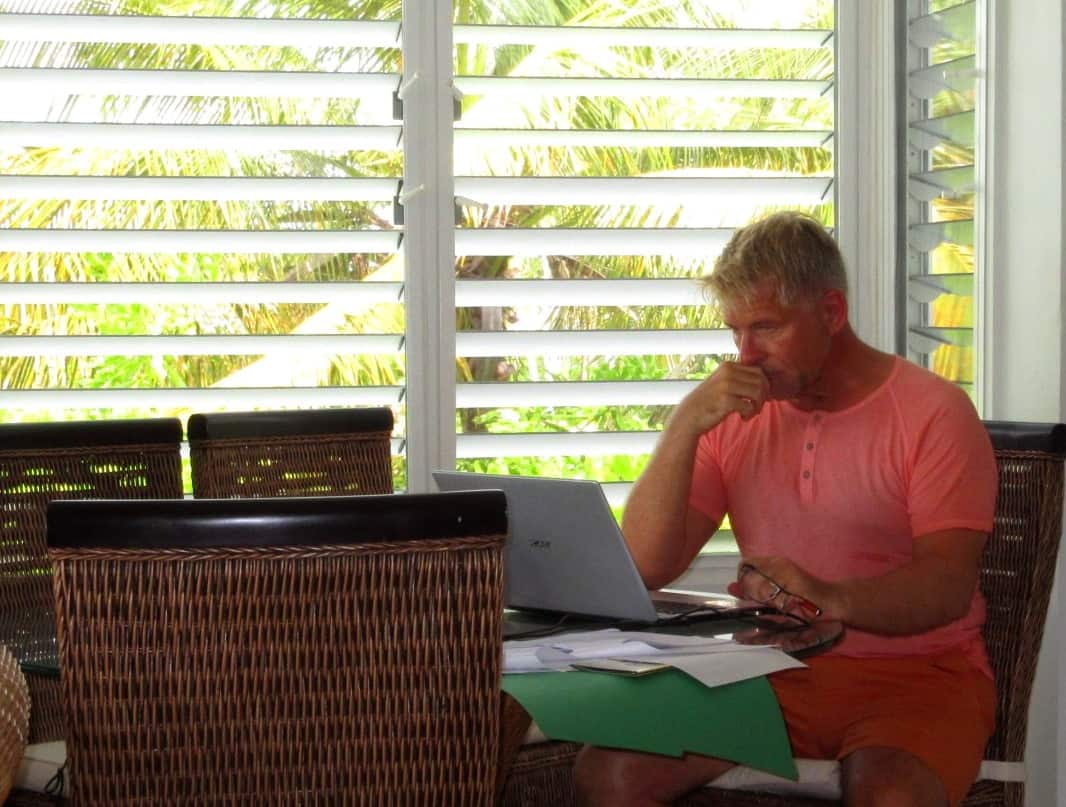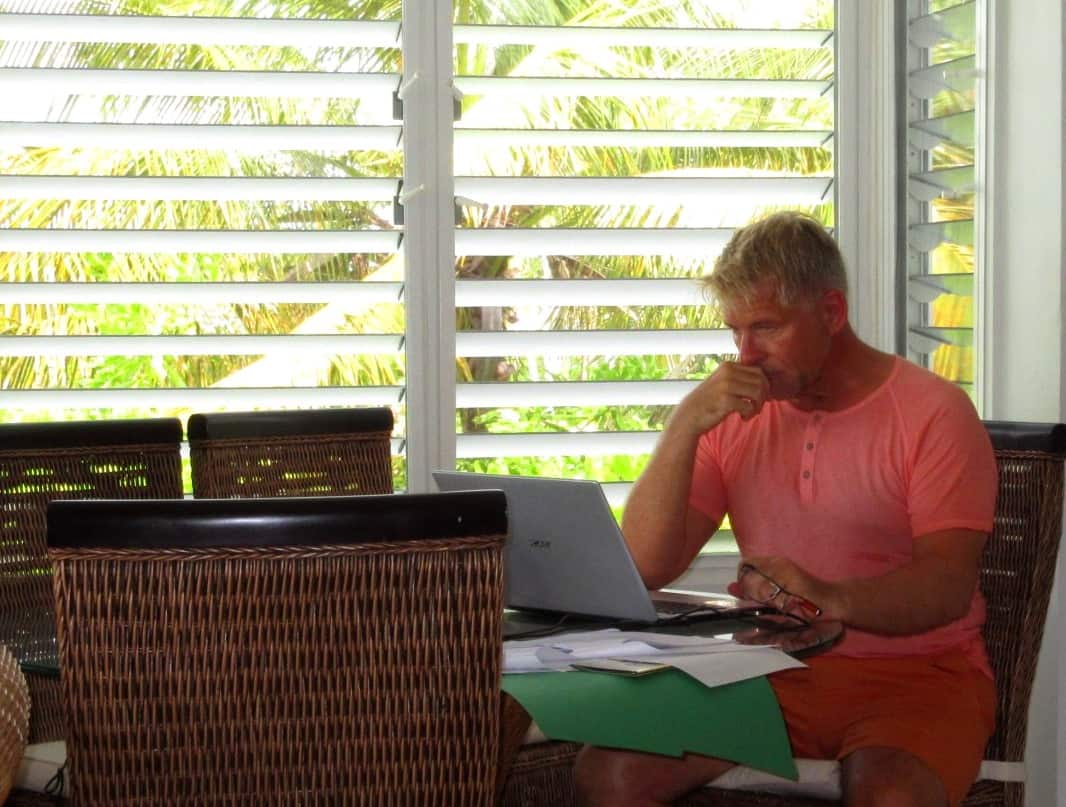 Bidulka's books have been nominated for Crime Writers of Canada Arthur Ellis Awards, Saskatchewan Book Awards, a ReLit award, and Lambda Literary Awards. Flight of Aquavit was awarded the Lambda Literary Award for Best Men's Mystery, making Bidulka the first Canadian to win in that category.
Anthony has toured extensively in both Canada and the United States. A great believer in community involvement, he has been on the boards of local, national, and international organizations. He was recently inducted to the University of Saskatchewan College of Education Wall of Honour, received the University of Saskatchewan College of Arts and Science Alumni of Influence Award, the Nation Builders Award, and named Citizen of the Year for his home city of Saskatoon, SK. When he isn't writing, Bidulka loves to travel the world, collect art, walk his dogs, and throw a good party.
Awards, Recognition, Accomplishments
1983 – Bachelor of Arts (BA) degree (with distinction); University of Saskatchewan
1991 – Bachelor of Education (BEd); University of Saskatchewan
1991 – Bachelor of Commerce (BComm) (with distinction); University of Saskatchewan
1993 – Qualified for Chartered Accountant (CA) designation
1994 – 1997 – Board of Directors – AIDS Saskatoon
1997 – Master of Ceremonies, Institute of Chartered Accountants of Saskatchewan Convocation
1998 – Board of Directors – Saskatchewan International Ice Festival
1998 – 2001 – Board of Directors – Persephone Theatre
2000 – 2001 – President, Persephone Theatre Board of Directors
2003 – Shortlisted for Arthur Ellis Award (Amuse Bouche)
2003 – Shortlisted for ReLit Award (Amuse Bouche)
2004 – Shortlisted for Saskatchewan Book Award (Flight of Aquavit)
2004 – Lambda Literary Award (Flight of Aquavit)
2005 – Board of Directors – Saskatchewan Writers' Guild
2005 – 2008 – Board of Directors – Saskatchewan Writers' Guild Foundation
2005 – Shortlisted for Saskatchewan Book Award (Tapas on the Ramblas)
2006 – Presenter at Lambda Literary Awards – Washington, DC
2006 – Cover of Planet S Magazine
2007 – Shortlisted for Lambda Literary Award (Stain of the Berry)
2007 – Shortlisted for Saskatchewan Book Award (Stain of the Berry)
2007 – Presenter at Lambda Literary Awards – New York City, NY
2008 – 2018 – Co-Chair, Camp fYrefly Saskatchewan Board of Directors
2008 – Shortlisted for Lambda Literary Award (Sundowner Ubuntu)
2008 – Master of Ceremonies – Bloody Words Mystery Conference Gala Dinner – Toronto, ON
2008 – Cover of Acreage Life Magazine
2009 – 2010 – Board of Directors – Crime Writers of Canada
2009 – Avenue Community Centre Community Service Award
2009 – Shortlisted for Saskatchewan Book Award (Aloha, Candy Hearts)
2010 – Shortlisted for Arthur Ellis Award (Aloha, Candy Hearts)
2010 – Rainbow Award for Best Mystery/Thriller (Date With a Sheesha)
2010 – McNally Robinson Saskatchewan #1 Fiction Bestseller (Date With a Sheesha)
2010 – 2012 – Board of Directors, International Association of Crime Writers
2011 – Named American Library Association GLBT Round Table Over The Rainbow – Top Mystery (Aloha, Candy Hearts)
2011 – Named American Library Association GLBT Round Table Over The Rainbow – Top Mystery (Date With a Sheesha)
2011 – Master of Ceremonies – Crime Writers of Canada Arthur Ellis Awards – Victoria, BC
2011 – Inducted onto Wall of Honour, College of Education, University of Saskatchewan
2011 – Named Judge for the 2011 Lambda Literary Awards
2012 – Cover of Saskatoon Express
2012 – When Words Collide Literary Festival Guest of Honour
2012 – Honorary Committee Member – University of Alberta Institute for Sexual Minorities Studies and Services Fundraising Campaign
2012 – Master of Ceremonies – Canadian Reception – Bouchercon Mystery Conference – Cleveland, OH
2012 – McNally Robinson Saskatchewan #1 Fiction Bestseller (Dos Equis)
2013 – McNally Robinson Saskatchewan #1 Fiction Bestseller (When The Saints Go Marching In)
2014 – Named Judge for the 2014 Lambda Literary Awards
2014 – 2017 – Board of Directors, The Word On The Street Saskatoon
2014 – Guest Lecturer, Alexandra Writers' Centre Society, Calgary
2014 – Named Saskatoon Citizen of the Year, CTV Saskatoon (alongside husband Herb McFaull)
2015 – Keynote Speaker, Regina Public Library Readers Summit
2015 – Cover of Bridges Magazine
2015 – 2021 – Advisory Board, artSpace Saskatoon Inc.
2016 – Favorite Crime Fiction of 2016 List – The Rap Sheet (Set Free)
2017 – The Peter Corren Award for Outstanding Achievement
2017 – The Nation Builders Award – The Ukrainian Canadian Congress
2018 – 2019 – Committee Chair, galaMODERN for Remai Modern Art Gallery of Saskatchewan
2020 – Recipient of

the University of Saskatchewan College of Arts and Science Alumni of Influence Award

2020 – Aspen Ridge (Saskatoon, SK) parks assigned the names Bidulka Park and Bidulka Park North

2020 – University of Saskatchewan Alumni Advisory Board

2021 – Chair – USAAB Achievement Awards Committee
2022 – McNally Robinson Saskatchewan #1 Fiction Bestseller (Going to Beautiful)
2022 – Booknet Canada #7 Canadian Fiction Bestseller (Going to Beautiful)
2022 – Going to Beautiful appears on Hamilton Review of Books top ten bestseller list

recognizing independently published books purchased from independent bookstores – May, June, July

2022 – Going to Beautiful selected by The Book Publishers Association of Alberta for their audiobook production project with the CNIB 
Favourite Books
Set Sail for Murder – Carolyn Hart
The Joining of Dingo Radish – Rob Harasymchuk
The Burning Plain – Michael Nava
Bucket Nuts – Liza Cody
Delicious – Mark Haskell Smith
1st Impressions – Kate Calloway
My Best Man – Andy Schell
Vie de France – James Haller
The No. 1 Ladies Detective Agency/The Second-Worst Restaurant in France- Alexander McCall Smith
Moth and Flame – John Morgan Wilson
The Winner – David Baldacci
Healthy Wealthy & Dead – Suzanne North
Tales of the City – Armistead Maupin
Last Summer – Michael Thomas Ford
Tomcat – Thom Racina
Polgara – David and Leigh Eddings
Looking for Brothers – Michael Rowe
Posted to Death – Dean James
Plum Island – Nelson DeMille
The King of Shanghai/Fate – Ian Hamilton
Eat, Pray, Love – Elizabeth Gilbert
The Martian – Andy Weir
Crazy Rich Asians – Kevin Kwan
An Astronaut's Guide to Life – Chris Hadfield
The Art of Racing in The Rain – Garth Stein
The Winner's Circle – Gail Bowen
Favourite Authors
David Baldacci
Gail Bowen
Alan Bradley
Alex Brett
Bill Bryson
Vicki Delany
Terry Fallis
Katherine V Forrest
Sue Grafton
Ian Hamilton
Lyn Hamilton
Rob Harasymchuk
Ellen Hart
Greg Herren
Kevin Kwan
Mary Jane Maffini
Armistead Maupin
Michael Nava
Robert B Parker
Ross Pennie
Louise Penny
Kathy Reichs
Steven Saylor
David Sedaris
Alexander McCall Smith
Robert Taylor
Gary Zebrun