I had the wonderful opportunity of reading Anthony's latest book, Set Free. And as I struck up a conversation with him, I realised I had never seen such a down-to-earth, humble celebrity before. So one thing followed another, and here we are! Oh and in case you're wondering who Anthony is, this is for you:
Anthony Bidulka has enjoyed time well-spent and misspent in the worlds of academia, accounting, footwear, food services and farming. In 1999 Anthony Bidulka, BA, BEd, BComm, CA left a decade long career as a Chartered Accountant to pursue writing. Bidulka's Russell Quant mystery series has been nominated for Crime Writers of Canada Arthur Ellis Awards, Saskatchewan Book Awards, a ReLit award, Lambda Literary Awards, with Flight of Aquavit awarded the Lambda Literary Award for Best Men's Mystery, making Bidulka the first Canadian to win in that category.
Anthony also loves to travel—meeting people, sampling food and wine, walking sun-drenched streets, making good use of swim-up bars, and being awed by the world. He lives in Saskatoon where he is at work on his next novel. 
Meet him- http://anthonybidulka.com
---
Can you describe your latest book, Set Free, in a single line?
A fine challenge! Set Free investigates the many different ways people can be imprisoned, the varied ways they seek to set themselves free, and the illusive nature of truth.
So, would you ever consider moving out of the mystery/suspense/thriller genre that has made you so popular?
Although to some there may appear to be little distinction between mystery, thriller and suspense, there are differences. My Russell Quant series was firmly in the mystery genre, the Adam Saint books were thrillers, and I see Set Free as a suspense novel. So, in a way, I have already been writing in different genres.
However, I see what you are getting at: would I ever make a leap into a completely different genre such as romance or horror or travel writing? I would love to, if only time would allow. When I was a teenager, I enjoyed writing and illustrating children's books. Someday I would like to give that a try again as a professional writer. I think writing a romance would be interesting too, or something comedic.
Certainly, when you are known for one kind of writing, there is pressure to stay in that lane. There are numerous examples of writers known for one genre attempting another and not succeeding. There is a risk to switching genre. At the end of the day, I believe a writer needs to be engaged and excited by what they are writing in order to create work that engages and excites readers. If it takes a switch in genre, so be it. It was a wonderful challenge for me to make even the small switch from pure mystery to suspense, and from writing series novels to writing a stand-alone book. I like change. I like challenge. I like trying new things. Who knows what the future might hold?
Today, almost the whole world knows about you and your books. How does that make you feel? Did you ever expect anything like this would happen?
Not for a millisecond. Fifteen years ago, when I left my career as a CPA and sat down to write my first book, it was purely in the pursuit of passion—my passion for writing. When I was fortunate enough to have that first book published, embark on book tours, and begin to meet readers either in person, through emails and eventually on social media, it was one of the great unexpected side benefits of this career.
Russell Quant or Adam Saint: who can you relate with more?
Russell Quant will always have a special place in my heart, as my first main character, the one who really started it all for me. I can identify with bits and pieces of most of my main characters and feel I've left a little bit of me with all of them.
Writing is very time-consuming and requires acute concentration. Who has supported your career the most?
Each of my books has been dedicated to Herb, my husband of over twenty-five years. Without doubt, he is the person who has supported me through this career the most. When I was still working 70-90 hour weeks as a CPA and not particularly fulfilled by my career, he was the one who suggested I take a chance and give writing a try. I always refer to that point in my life as 'taking a leap' into the unknown. Having Herb on my side made what otherwise might have been a frightening move much easier. He was, and is, my safety net. Even to this day, if you meet Herb, he will tell you that my latest book is the best piece of fiction he has ever read! I've never asked to do this, but inside I am tickled that he does. Everyone needs a champion on their side. Herb is mine and I'm lucky and grateful to have him.
Do you have any strange writing habits?
I don't think so. I treat writing as any other career. Unless I have a deadline or special project, I write Monday to Friday, rarely on weekends, and rarely in the evenings. I have colleagues who do have unusual habits, such as working in the middle of the night, or writing first drafts by longhand on paper. For beginning writers I think it is important to tinker with various writing habits to see what works best for you. If you're a better writer after midnight, then I guess you need to become a night owl.
Are you a dog person or a cat person?
At different points in my life I have had one or the other, but most recently and most often, dogs. At the moment I am the happy owner of two wonderful labradoodles named Kona and Magic. One of my favourite parts of each day is taking them on a long walk around our property. Animals bring a special energy to a household which is sorely missed when it's not there. Because we travel a great deal, we had a two year period (before Kona and Magic) without pets, thinking our lives were too busy and we were away too much. I'm so glad we found a way to make it work.
What advice would you give to novice writers looking to get published?
Get involved in the writing community. Meet other writers, join local writing organizations, attend writing conferences, sit on a board or two. These actions may not lead directly to a publishing contract, but getting involved is a good first step. It will open you up to what is happening in the writing world, and provide support and understanding that may be lacking in your non-writing world.
If you were in a room with a dozen writers and asked them how they got published, I'm sure you would hear a dozen different answers. There is no one, right way to get published. You will need to find your own, special path. Begin by making sure the product you have sell is the best product you can possibly produce. Then research, research, research. Talk to everyone you can, read books, learn how to find an agent, figure out which publishers are attracted by the kind of writing you do, and just start trying different things. Be smart about it. There may be no one, right way to get published, but there are many wrong ways that will simply waste your time, energy and resources.
From you experience, what's that one ingredient in a book that makes it click with readers?
This is a difficult and tricky question to answer. For me it's all about a reader's relationship with story and/or the main characters. It's a bit difficult to describe, but I love that feeling when I'm in the process of reading a book and feeling eager for every opportunity to spend time with the characters or in the world created by the author.
With some books it has more to do with the characters than the story itself. For example, the The No.1 Ladies' Detective Agency novels by Alexander McCall Smith.With each new book, I always look forward to spending time with the familiar cast of characters; the actual mystery takes a back seat.For other books, such as the Ava Lee series by Ian Hamilton, I enjoy the main characters, but Hamilton spends less time on character development and more on creating unique storylines of international intrigue that I am fascinated by. The same with the Harry Potter books. I love the characters, but if I was to describe why I loved opening the books it was because I so enjoyed immersing myself in the fantastical, magical 'world' of Harry Potter.
If there is a common ingredient, I would have to describe like so:regardless of how a story is told, there needs to be a moment, however brief, when the author invites readers into the story, into the world they've created, and makes them feel welcome, comfortable, invested, safe, and introduces a familiarity with the situation or the characters that makes them want to come back. With Set Free, although much of the book is dark and heavy, deals with weighty topics, and has the main characters experiencing extreme strain, there are moments of levity, of realness, situations that you or I could imagine living in our own lives, such as the story of how Jaspar and Jenn met, Katie's worries about her career, sharing ice cream in bed.These are the moments that welcome a reader in and encourage them to stay with the story, stay with the characters, no matter what happens next.
Do you have a special message for your numerous fans across the globe reading this right now?
Thank you for being readers. As I mentioned earlier, one of the most unexpected and wonderful side benefits of being a writer is developing relationships with readers. There is a generosity of spirit and caring that I am so grateful for. How wonderful it is to wake up in the morning and find a message from a reader, telling me of their experience with one of my books and what it meant to them. Not many careers come with that kind of perk!
Just this past week, at the book launch for Set Free, an elderly man waited patiently for two hours until there was no one left in the book signing line. He was intent on having time to speak with me. He told this wonderful tale of how, some years ago, he and his wife had honeymooned in Morocco. When he learned Set Free takes place partly in Morocco, he wanted to buy the book and have me sign it. It was to be a gift for his wife, now suffering the early stages of Alzheimer's disease, so she could read it and remember. I'm glad he waited until everyone else was gone because he darn well almost made me cry.
Lastly, can we expect more books from you soon?
I'm currently working on another suspense novel tentatively called Lone Cay. It will feature a character who, due to special circumstances, is forced to become the loneliest man on earth. If all goes to plan, I hope to release it late summer/early fall 2017.Fingers crossed!
I gave Set Free a full 5-stars! Read My Review and BUY NOW!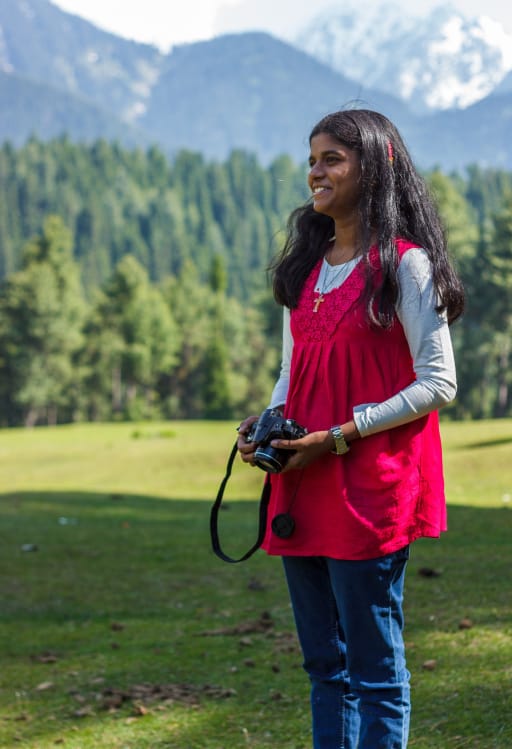 Find out more about interviewer and writer Prapti Panda and read more of her reviews.