There's been Bulldog Drummond, Alex Delaware, Encyclopedia Brown, Nancy Drew, Jessica Fletcher, William Murdoch, Elvis Cole, Perry Mason, Constable Molly Smith, Philip Marlowe, Hercule Poirot, Armand Gamache, Easy Rawlins, Russell Quant, V.I. Warshawski, Jane Lawless, Michael Green, Precious Ramotswe, Nero Wolfe, Charlie Chan, Scotty Bradley, Joe Friday, Kimo Kanapa'aka, Inspector Rebus, Meg Harris, Horatio Caine, Kay Scarpetta, Simon Templar and Scooby Doo. I could go on an on. All great PIs, criminal specialists, police detectives, or agents.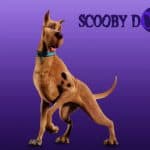 Scooby Doo (I'd classify as amateur(?) detective)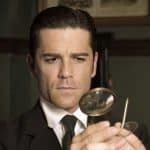 Maureen Jennings' Detective William Murdoch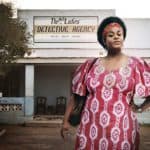 Alexander McCall Smith's Mma Ramotswe
What do they have in common other than their role in solving crimes on the page (and in some cases, the screen too)? Probably not much. One of the things they don't have in common was the topic of my latest website poll, that asked respondents to vote for their favourite type of name for a detective/PI.
By far, at a whopping 31%, people want a name that is easy to say and hard to forget.
That's not as easy as it sounds. Easy to say is simple enough. But easy to say AND hard to forget? Tough. Easy to say and easy to forget is more likely.
Interestingly enough, following at 23% was the response: It doesn't matter to me.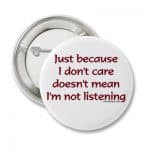 All ranking about the same, hovering around the 8 – 10 % range were a name reflective of (1) the character's background (2) the character's character (3) the book's tone or genre. A little higher, at 12% was: A name that is unusual and unique.
At the bottom of the list with very few votes were names that were short & snappy, jazzy & snazzy, silly & humorous.
Which all seems to say–for those who care about this sort of thing–we want our crime fighters to have names that are thought out, not too off beat (but unique is okay), and easy to remember. So when someone is asking you what you're reading, you don't have to think too hard, or get your tongue all twisted up, and can respond with something like: I just finished a Nancy Drew book, rather than, I just finished a Natalaskaya Elenianovala Bratoslavochkina mystery. Makes sense.
Next poll is up and running. In the process of launching a new series Spring of 2013, I've had call to think about this subject quite a lot over the past several months. Here's your chance to let us know about what features you find most appealing when choosing to read about a brand new protagonist.
TO VOTE: Please visit
http://anthonybidulka.com/quant/books.php